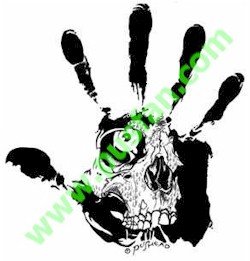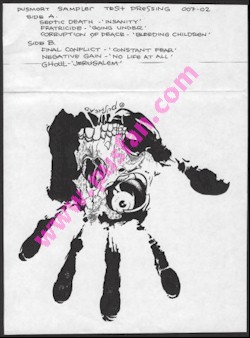 Song Titles:
Pusmort Sampler

Side 1.
Septic Death: Insanity
Fratricide: Going Under
Corruption of Peace: Bleeding Children

Side 2.
Final Conflict: Constant Fear
Negative Gain: No Life At All
Ghoul: Jerusalem


Bonus Flexi


Side 1.
Outo: Free Man
Ghoul Squad: Necro Doll
SOB: Slap in the Face



Release Date: 1987

Format: 2x7" EP

Catalog #: Pusmort 007-02

Notes: Some copies came with a bonus
Destruction's End Flexi by Attitude Adjustment.
Test Pressing Sleeve had hand written information.