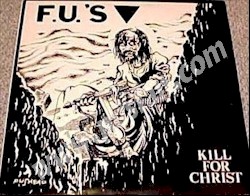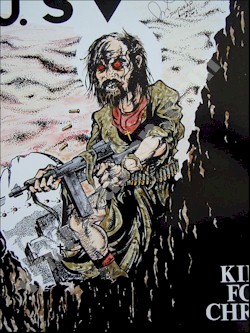 Release Date: ????

Format: LP/CD

Record Label: X-Claim Records

Notes: Hand Colored Sleeve was done
for Tesco Vee of The Meatmen. Pushead signed it
and wrote "#1 of 1 for Tesco Vee" on the sleeve.
In 2002, Taang rereleased the Kill for Christ 12" on CD with
bonus tracks. In 2002, Reflex Records in Belgium reissued
Kill for Christ+My America on one record. Released on black
vinyl and green vinyl.