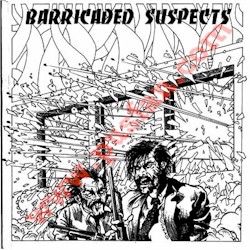 Song Titles:


Side 1.
Peace Corpse:Breach Birth Generation
Human Therapy:No More
Red Tide:Mary's Black Antholgy Chop
Killroy: Say it With Soul
Romulans:New Alliances
Knockabouts:Where's My Vietnam?
Abscess:This Town
Suburban Mutilation:I Reject You
Septic Death:Eye Missing
The Dull:I Hate the Motorcyclist


Side 2.
Massacre Guys:Cold Storage
Decry:Last Sin
Roach Motel:Frenzy
Bonded in Unity: System Addiction
Mad Parade:Real Horror Show
The Hundredth Monkey:Nobody Rules
Vision/Decay:Insomnia
Hue and Cry:Schadenfreude



Release Date: 1983

Catalog #: TX-LP-01

Format: LP/CD

Pressing Variations:


Black wax, lyric booklet

Red wax



Notes: First vinyl appearance of Septic Death.
The lyric booklet is Issue #1 1/2 of Brainstorm
fanzine w/ Logo by Pushead and Septic Death page.
The record was released by Toxic Shock Records. In 2002, Dr.
Strange Records rereleased the record with bonus tracks on CD.